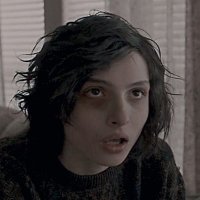 TRISTAN ?
Bio ⠀⠀⠀⠀› #derkinsrp⠀⠀⠀⠀⠀————— ⠀⠀⠀⠀⠀el bocazas del pueblo⠀:⠀17 y╱o aussie loser⠀who loves to skate & his guitar .⠀⠀⠀worker⠀in⠀roller⠀disco .
Location AÑO 1990 ⠀ 〳⠀ DERKINS, MAINE
Tweets 7,0K
Followers 39
Following 37
Account created 20-08-2019 09:43:02
ID 1163748221082099713
Only confirmed followers have access to @tristedger's Tweets and complete profile. Click the "Follow" button to send a follow request.